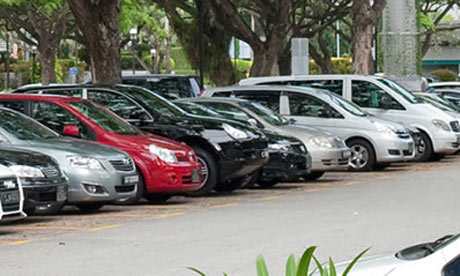 The bunch of problems is yet not over for the automobile sector. After a huge rise in tax for importing the parts from other countries to India, to raising the interest rates, to raising the fuel prices, to not clearing government's view on Fuel policy. This was enough for SIAM to cut down the growth rate of automobile sector from 15-17% to 13-15% and finally to 11-13%.
It seems that the series of bad news is yet not over for the auto companies, as
the Karnataka government announces that Automobile owners may have to pay tax to park their vehicle outside their house, on roads.
In Delhi, this is a common sight, in almost every lane you enter, you will see cars parked both on your right and left side. What else will the common man do, the prices of the flats have grown at such a rapid pace in past few years that if a common man manages to buy him a small flat just to accommodate himself and his family it was itself a big deal. It seems government wants us to consider our car as our family member.
The Karnataka government is mully a levy of such a kind to discourage the four-wheeler owners without a garage facility. Going by the thinking of the government, it is likely to entrust the task of collecting the parking fee from car owners to the Bruhut Bangalore Mahanagara Palike. Transport Minister R Ashoka told reported that there was a plan to impose
Rs 50 parking fee per month
on all those who use the Corporation built road for parking in front of their houses.
Ashoka also said that their is a discussion that those who own more than one car will have to prove that they have parking space in their house to park the car, failing to do so they will not be permitted to register the car.
Ashoka will chair the meeting with BBMP officials next week to discuss the issues.