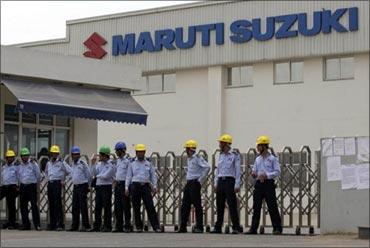 Maruti Suzuki
, India's largest
car
maker, will resume production at its troubled
Manesar plant
in north India on Sunday, the company said in a statement after strikes ended at Maruti Suzuki Powertrain India Limited and Suzuki Motorcycles India Limited.
Maruti, 54.2 percent owned by Japan's Suzuki had ceased production at its two plants on Friday after a 19-day labour strike at the Manesar factory sparked unrest at Suzuki Powertrain Ltd, which produces engines for the company.
The strike at Manesar had not been resolved on Friday. The company will resume production at its other plant in Gurgaon on Monday, the statement said.