US-based off-road vehicle-maker Polaris Industries on Wednesday forayed into the Indian market with plans to set up an assembly facility within the next five years as it looks to clock revenues of up to USD 400 million from the country by then.
The company, which has started its operations in the country through a wholly-owned subsidiary, is looking to set up a research and development centre and introduce its high-end motorcycles in India in the next 3-5 years.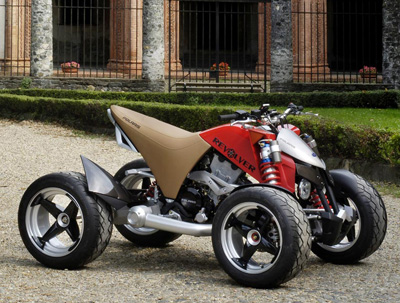 Polaris Industries had earlier appointed former India Yamaha National Business Head Pankaj Dubey as the Managing Director of Polaris India Pvt Ltd.
"Polaris sees significant growth in the next five years and is targeting a USD 5 billion turnover globally. India is a long-term opportunity for Polaris and we are expecting sales between USD 100 million and USD 400 million from here by then," Polaris Industries President and COO Bennett J Morgan told PTI.
In achieving the global target of the company, India will play a very critical role along with Brazil and China, he said.
The company today introduced its off-road, all-terrain vehicles, priced between Rs 2.4 lakh and Rs 20 lakh (Delhi), in India. The products will be imported as completely built units from its facilities in the US and Mexico.
When asked if the firm will set up any assembly unit in India, Morgan said, "We are now paying very heavy duty to the tune of 116 per cent. Once volume increases, we will look for setting up manufacturing facilities."
The company may also explore possibilities to tie up with a local partner to produce the products under a contract manufacturing agreement, he added.
Asked about the size of investment that the company may put in during the next five years, he said it will be "significant", but declined to share any numbers.
Polaris Industries Vice-President (Global New Market Development) Mike Dougherty said the company will develop future products keeping in mind Indian conditions.
"Products in India will be different from those in the US. Our future product development will also consider specifically the Indian market," he added.
Dougherty said the company is considering the establishment of a design centre in India in the next 3-5 years to strengthen its product portfolio for emerging markets.
Polaris India has already started a technical centre in association with engineering major L&T and has tied up with TCS for IT services, he added.