As it strengthens the R&D activities, the country's largest carmaker Maruti Suzuki India is aiming higher with plans to roll out a global car by 2017.
"Our ultimate aim is to develop a car for the global market. With our new R&D centre at Rohtak getting ready, we will start working on a global car," Maruti Suzuki India (MSI) Managing Executive Officer (R&D) I V Rao told PTI. The company will develop the car, with some assistance from parent Suzuki Motor Corp (SMC), targeting the European and Japanese markets, he added. When asked about any timeline to introduce the car that will be developed mainly by Indian engineers, Rao said: "It is difficult to share any specific time, but we are keeping a target of 2017."
In the past, MSI engineers had participated in the development of global models, which have been introduced in India, such as Swift and Ritz. MSI is at present working on an indigenously developed small car for the Indian market that is likely to be launched next year. Without sharing any detail, Rao said: "It is a totally new model, but will be developed on an existing platform."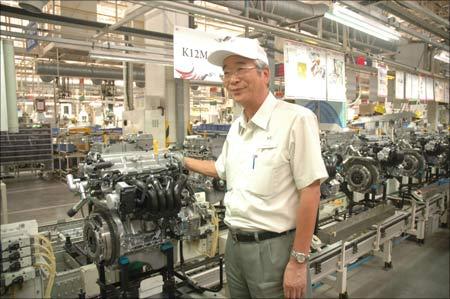 However, sources close to the development said the car will be powered by a 800cc engine and will be positioned along with the company's current best seller 'Alto'. MSI is spending up to Rs 1,500 crore to set up a R&D centre at Rohtak, which will be SMC's only such significant centre outside Japan, to scale up its vehicle development programme and become self-reliant. The firm currently depends on SMC for its model design and development programme. Its existing models are developed by SMC with inputs from Indian engineers. MSI is at present strengthening its R&D division by enhancing its capability to develop a full model on its own to become the hub of research activities for the SMC.
In its Annual Report for 2010-11, the company has said that its R&D team is on the path to acquire capability to make full body changes indigenously so that it can be "the R&D hub of SMC in Asia outside Japan". The firm is increasing its R&D manpower by over 20 per cent to more than 1,300 people in 2011-12 from 1,070 people in the last fiscal. During FY'11, MSI spent Rs 416.3 crore on R&D activities and it was over twice the spending during the previous year, that stood at Rs 173.3 crore.
Commenting on these development, MSI Managing Director and CEO Shinzo Nakanishi had said: "The growth of the Indian market deserves additional and localised R&D capability that can serve India even more closely."
Source : Economic Times